A real pleasure to come across the website Hitchmough's Black Country Pubs – a fantastic resource for Brierley Hill historians. What's more it is offering free downloads of all the information he has gathered over the years.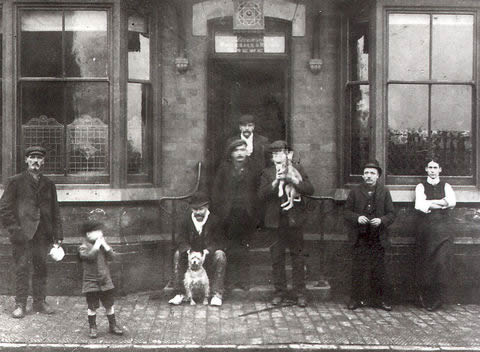 In his introduction to the site, Tony Hitchmough explains the importance of pubs to him:
"Well over 40 years ago, I began to notice that the English public house was more than just a building in which people drank. The customers talked and played, held trips and meetings, the licensees had their own stories, and the buildings had experienced many changes.These thoughts spurred me on to find out more. Obviously I had to restrict my field; Black Country pubs became my theme, because that is where I lived and worked. Many of the pubs I remembered from the late 1960's, when I was legally allowed to drink in them, had disappeared or were in the process of doing so."
Tony started to locate all the sources for pubs he could: archives, directories, licencing minutes, church registers…you name it he found it. Now, in a magnificent gesture of generosity he has made all of that information available for free.
The downloads page allows you to click on the appropriate link and download a pdf of the research for a given area.
You can download the Brierley Hill pdf by clicking here – 5.5mb
There is also a 2000+ page pdf document on the breweries across the Black Country and pictures of 980 Black Country beermats.
Of course, whilst being free, it would be nice to give something back in return. You can make a donation or send some further information to Tony by following the instructions on the downloads page. I'm sending him the links to my WW1 press cuttings on public houses.